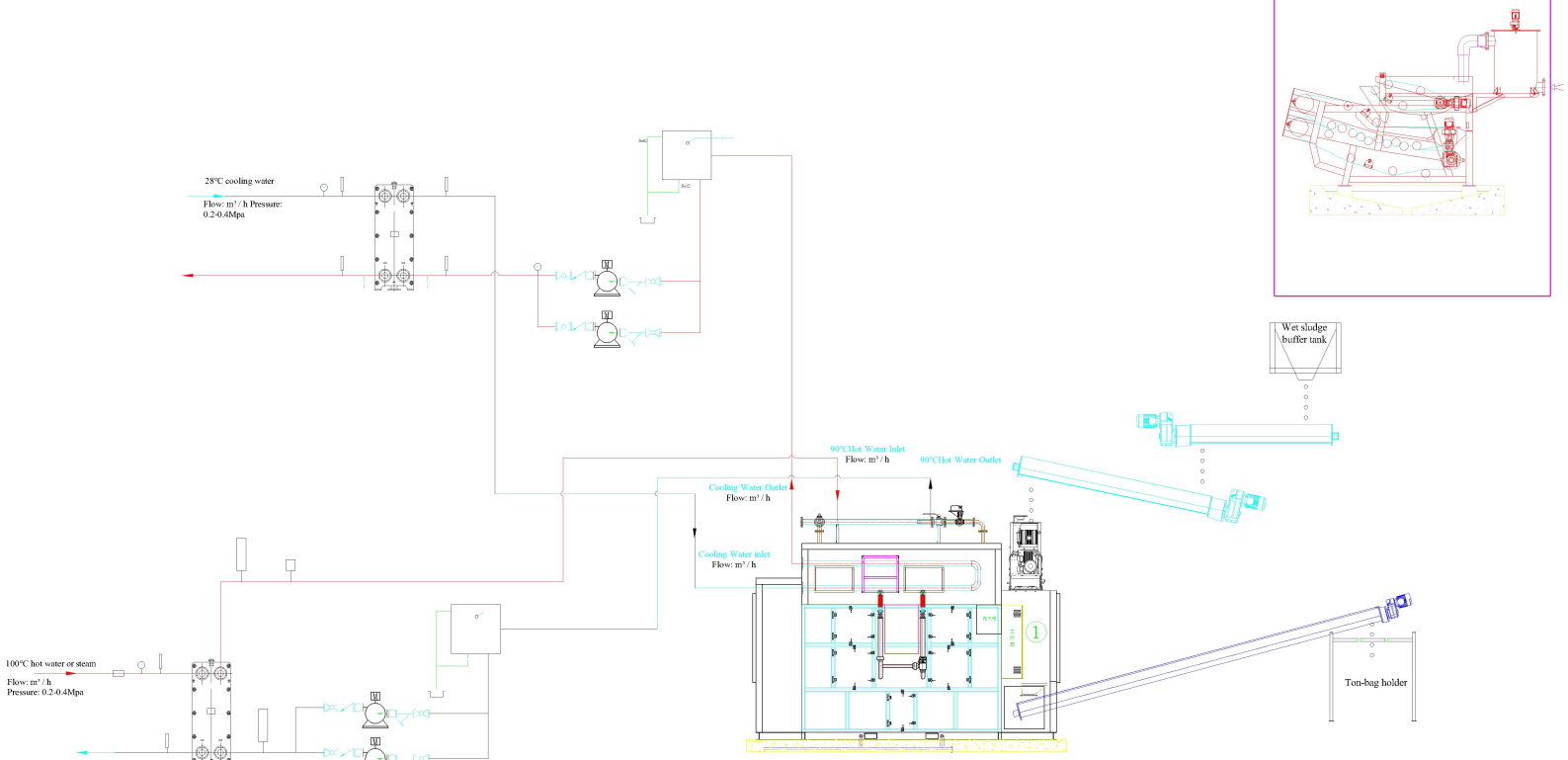 SBWHD Series Application Cases Statistics

Waste heat dryer utilized low-graded excessive thermal source, such as flue gas waste heat; Steam or Steam condensate water; Anaerobic digestion (obtain fuel gas to heat water); Sludge pyrolysis (obtain fuel gas to heat water); and Gen-set waste heat, so as to transferred into 90C hot water for drying. Because of using waste-heat, the drying process does not require additional heat capacity, like heating oil or natural gas. It is a creation for CHP solution. The energy consumed during the process is the electricity for the input to conveyor, fan and motor.


This dehumidification dryer is equivalent to the combination of dehumidification waste-heat exchanger and mesh belt conveyor (playing the role of sludge placement).


Dehumidification waste-heat exchanger

Dehumidification waste-heat exchanger is like dehumidification heat pump. It utilizes refrigeration system to cool and dehumidify hot and wet air. The Cooler plays the role as evaporator of heat pump, while the Heater plays the role as condenser. The Heater provides the supply air with drying thermal, while the Cooler provides the moisture steam with cold source for condensation.
The Heater gets the thermal from 90℃water, while the Cooler gets the cold source from 33℃water.