Shincci Low Temperature Container Type Sludge Dryer



Shincci Low temperature container type sludge dryer is specially suitable for dewatered sludge coming from chamber filter press, drying sludge from initial moisture range 83%~40% to achieve 10~40%. The drying temperature is 60~75℃, which makes high drying efficiency. Forced air cooling makes it no need for additional mounting of cooling water and water consumption. Closed cabinet structure makes less heat dissipation and less odor emission. Accurate humidity control technology avoids high energy consumption in later stage of drying.
It is a combination of sludge hopper and dehumidification heat pump. Dehumidification heat pump heat up and dehumidify the air, while the sludge is placed into a hopper. The hot air is blow up from the bottom and recycle at the heat pump. The electricity power consumption is 0.4~0.5kw.h/kg.H2O.
The container dryer is operated in a batch mode. After we plug on the machine and load the sludge, it is ready to start to dry the sludge. The dryer is using timers to control the batch operation time. So it is easy to install and use without frequent monitor.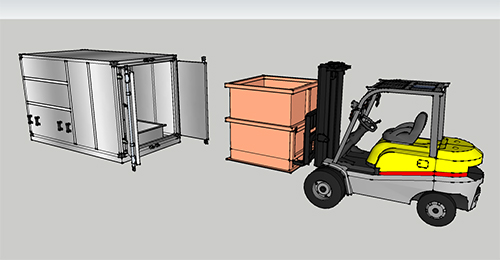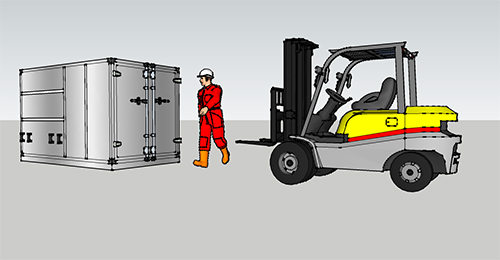 Machine in Taiwan Project Site: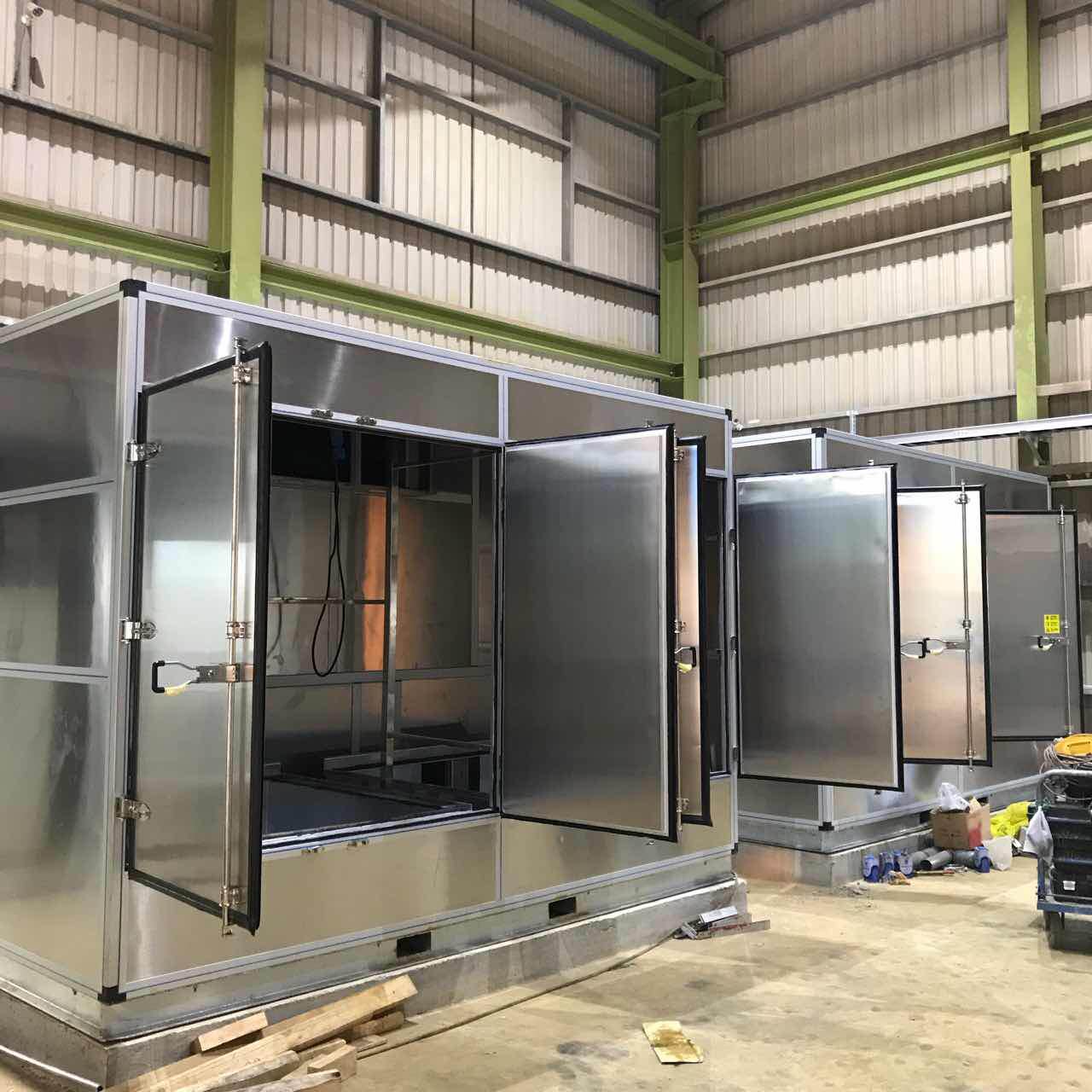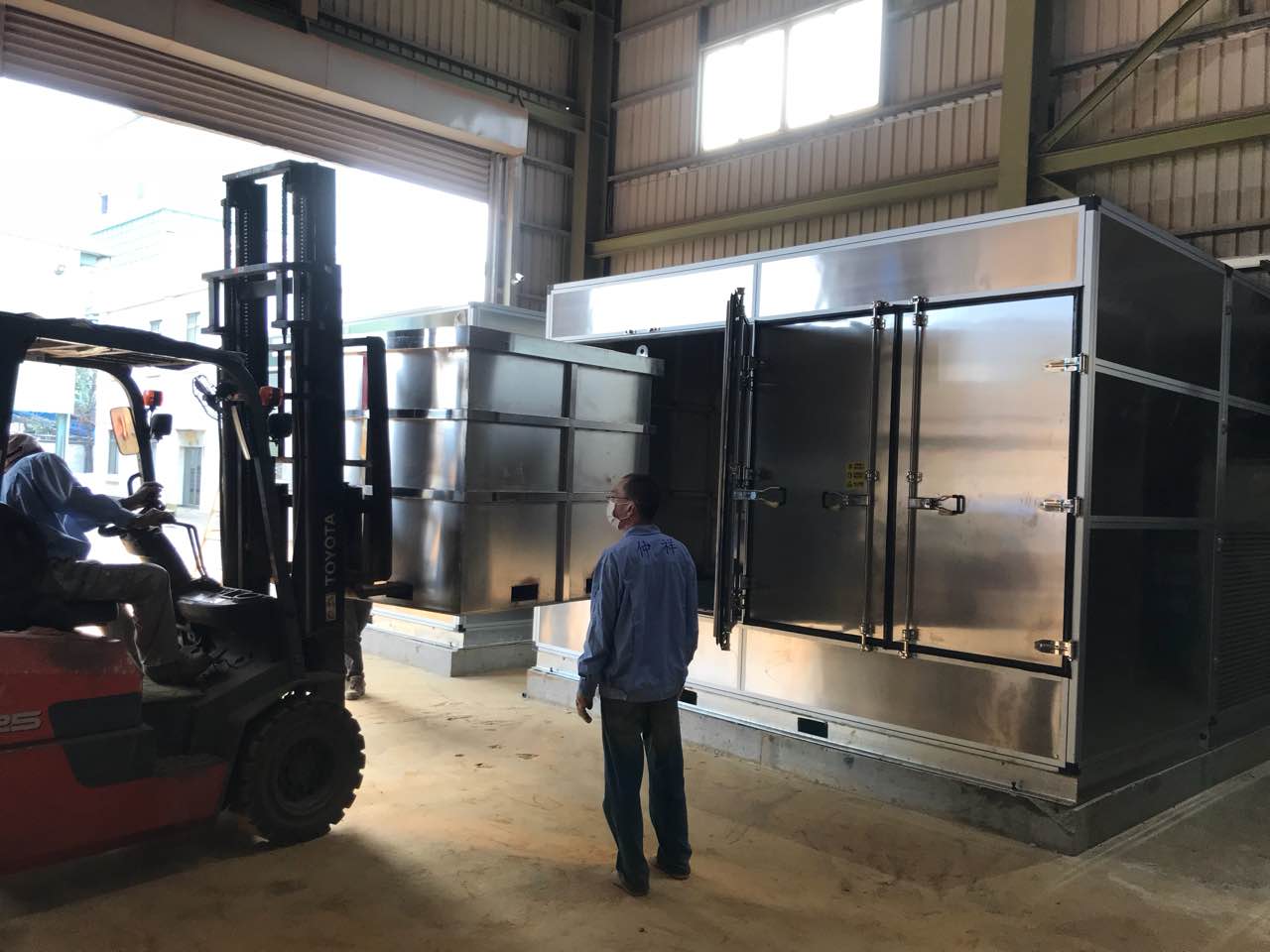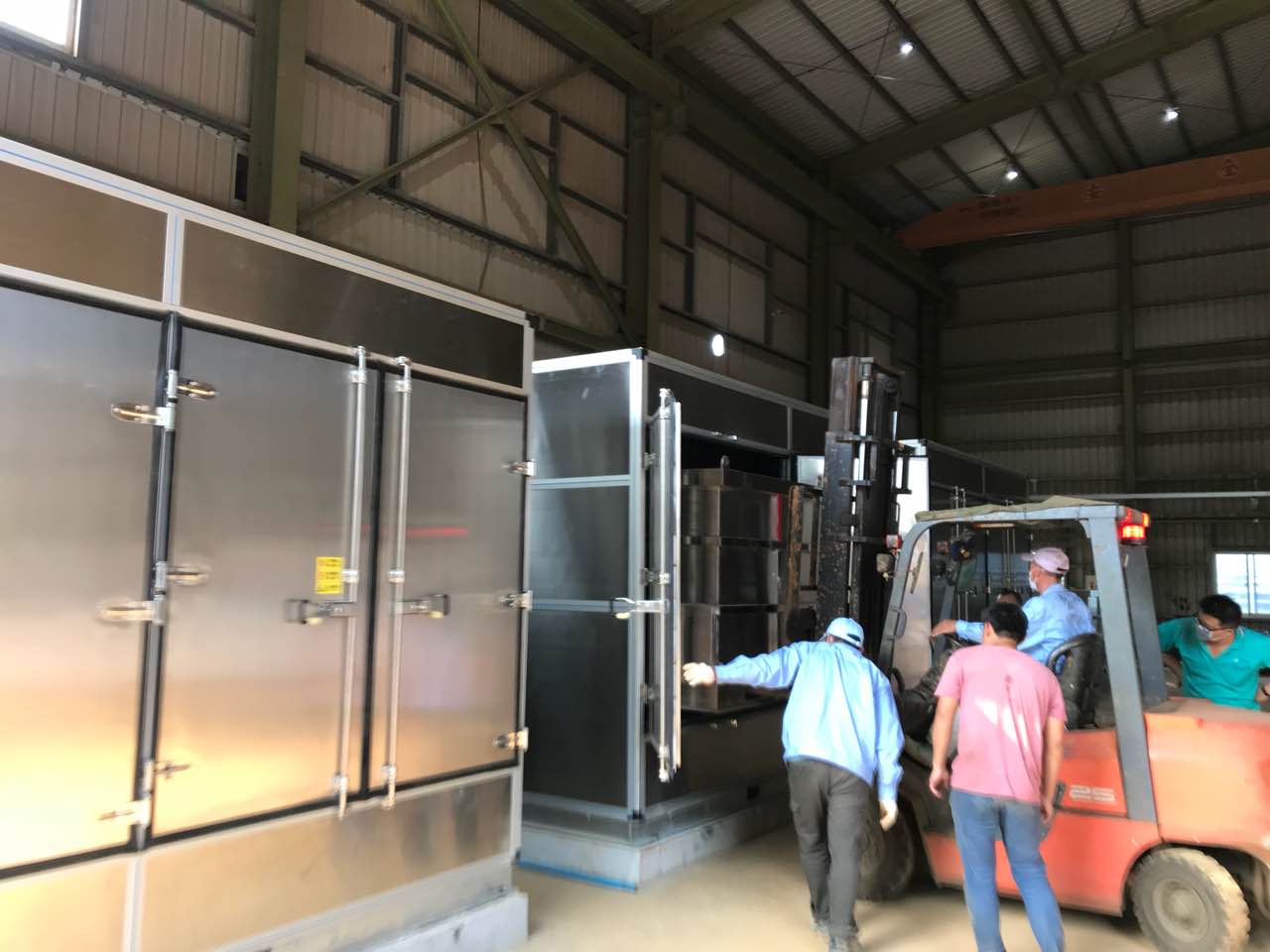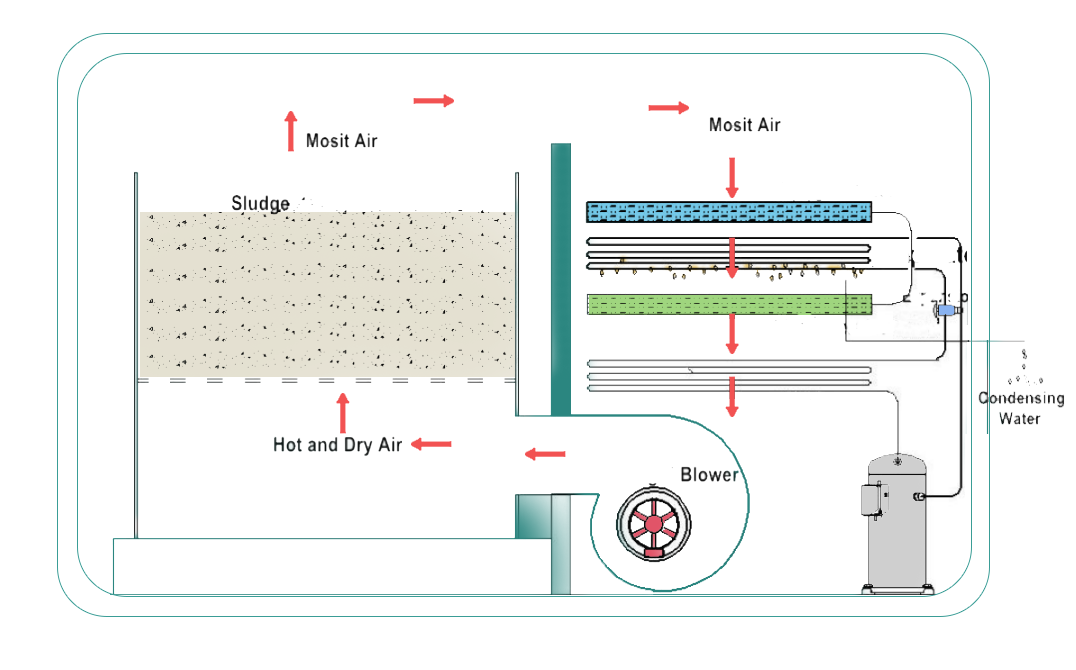 SCODD Series Application Cases Statistics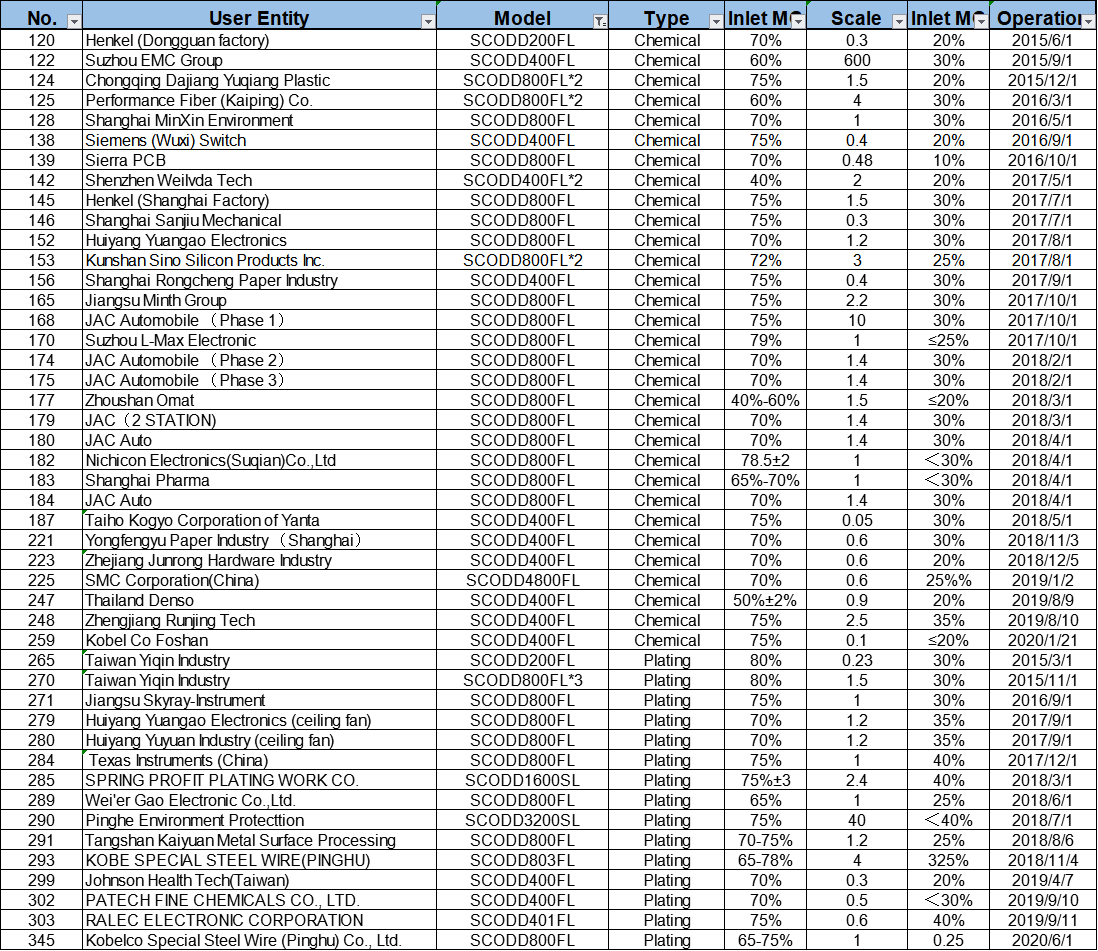 SCODD Series is suitable for sludge dewatered from chamber press (plate and frame press

If you want to know the field application of a certain model, you can copy the product model and search in search bar.
COMMON TECHNICAL SPECS
Energy Consumption
2.0-3.5kg.H2O/kw.h
Compressor Amount
1 set
Cooling Method
Forced-air cooling FL
Refrigerant
R134a
Power Supply
(220V\380V\440V)/3H/50Hz(60Hz)
Drying Temperature
40-63℃(return air)/55-75℃(supply air)
Control System
Touch screen + PLC programmable control system
Applicable Range for Outlet Sludge
10%-30%(Moisture Content)
SCODD200FL

TECHNICAL SPECS
Standard Dehumidification Capacity/24h
200kg
Standard Dehumidification Capacity/h
8-13kg

/h

Total electric power
3.5kw
Hoper Size L*W*H(mm)
800*800*750
Size

L*W*H(mm)

1650*1150*1500

SCODD400FL

TECHNICAL SPECS
Standard Dehumidification Capacity/24h
400kg
Standard Dehumidification Capacity/h
15-23kg

/h

Total electric power
6kw
Hoper Size L*W*H(mm)
1000*1000*900
Size

L*W*H(mm)

2200*1350*1700

SCODD800FL

TECHNICAL SPECS
Standard Dehumidification Capacity/24h
800kg
Standard Dehumidification Capacity/h
30-46kg

/h

Total electric power
12kw
Hoper Size L*W*H(mm)
1200*1200*1100
Size

L*W*H(mm)

2600*1550*2000