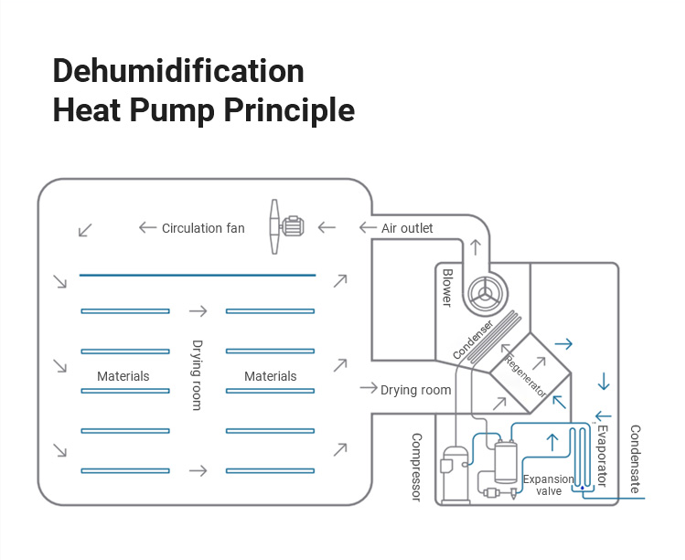 Dehumidification heat pump = combination of dehumidification (drying) + heat pump (energy recovery),which is a device that is to make humid air cool and dehumidify by refrigeration system while recovering moisture through heat pump principle to condense latent heat to heat the air. Heat source = The phase change of water vapor in the air releases condensation heat. Closed drying at low temperature (7-75℃), and energy recycling during the drying process.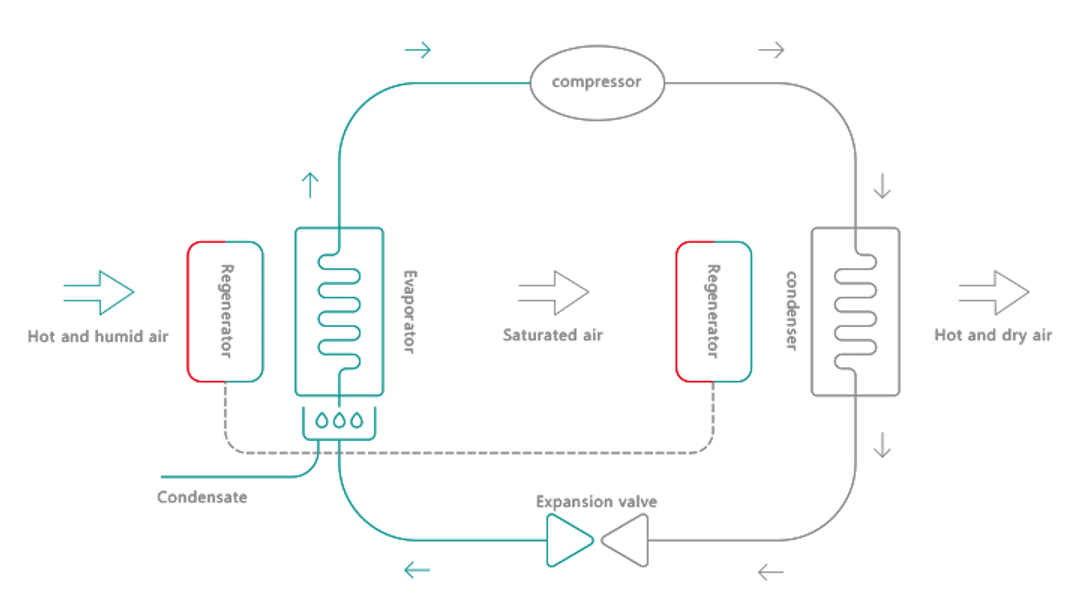 Air flow: heating by hot air in the drying room, the material absorbs heat and water vaporizes, the air absorbs moisture into hot and humid air → enters the evaporator, the air is cooled to below the dew point temperature, the water vapor condenses and releases the latent heat of condensation → enters the air condenser to absorb the refrigerant and release it during condensation Heat heating air → main fan → drying room.

Refrigerant process: The low-pressure refrigerant liquid is vaporized by the evaporator to absorb the air and release heat to vaporize into low-pressure superheated gas → enter the compressor → low-pressure superheated refrigerant gas passes through the compressor isentropic compression to work to high-grade, high-temperature and high-pressure gas → enters the wind condenser to release the latent heat of condensation into a high pressure liquid→expansion valve, after decompression to low temperature and low pressure liquid→evaporator.