Shincci Went to Urban&Rural Construction Design Institute Co., Ltd. in Hangzhou for Communication
Upload time:2021-03-24

On March 11th, Mr. Tan Jixiang, the head of the marketing department of Guangzhou Shincci Energy Equipment Co., Ltd. (hereinafter referred to as "Shincci"), went to Hangzhou Urban and Rural Construction Design Institute Co., Ltd. (hereinafter referred to as "HURDI") for discussion and knowledge exchange.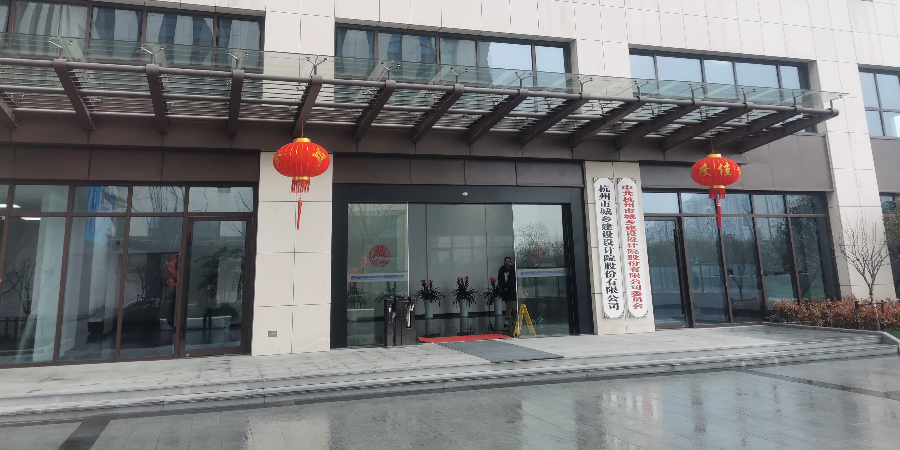 HURDI is a comprehensive Grade A design consulting and engineering management enterprise focusing on engineering design for municipal utilities and construction industries. It not only owns municipal utilities, electric power (including thermal power, hydropower, nuclear power, new energy), oil and gas, Construction, ecological construction and environmental engineering grade A credit, and have a strong technical service force and strong strength as well as rich experience in design and engineering general contracting.
At the meeting, Mr. Tan, representative of Shincci, conducted thematic technical communication with leaders of HURDI in two aspects: "all-in-one module low-temperature drying equipment" and " sharing and analysis of difficult points in Shincci projects".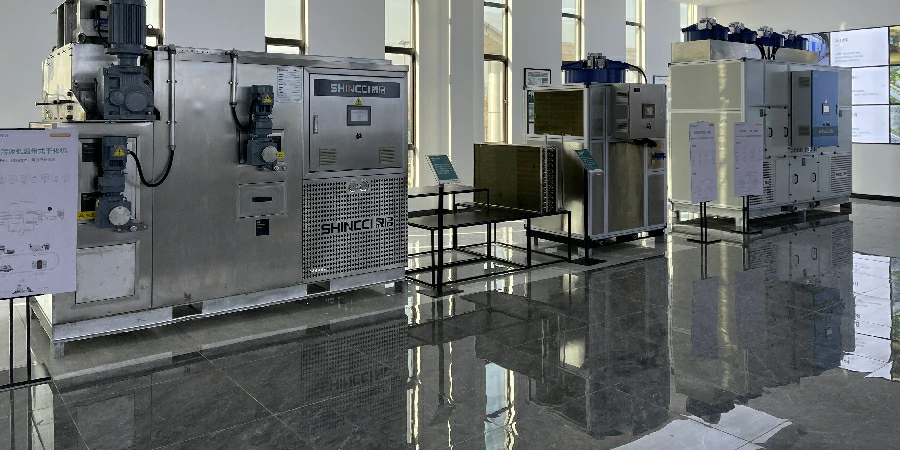 Regarding the "all-in-one module low-temperature drying equipment", Mr. Tan shared in detail about Shincci's technology and equipment. The Shincci integrated machine equipment technically uses the principle of low-temperature heat pump dehumidification and convection hot air drying to dehydrate and dry the wet sludge on the mesh belt. The entire system is fully enclosed design, combined with plate-fin regenerative circulation, double High-efficiency, three-effect, four-effect, and multi-effect dehumidification heat pump heat recovery technology is used for drying, and the drying hot air has no heat loss in drying process. No matter in terms of the stability, energy saving, or automation of the system, it is all better than the traditional drying process.

Not only that, Shincci's third-generation low-temperature sludge dryer with 10 tons of water removal capacity in July 2020 has been upgraded in 11 technologies, for example, the full module are integrated(convenient to installation and maintenance). Besides, every module is assembly method installation; the standard dehumidification ratio is double to the industry; upgraded material anti-corrosion performance; airtightness improvement; drying zone mesh belt improvement; single module dehumidification volume increased, etc.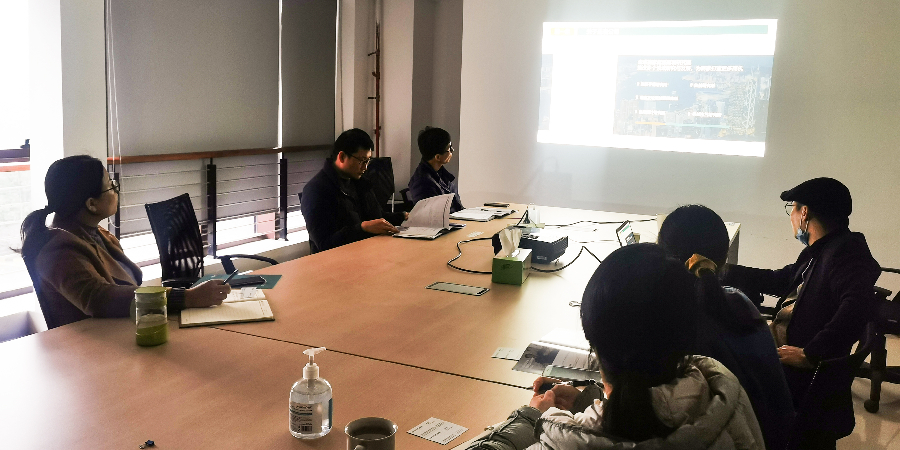 In the next, Mr.Tan comprehensively analyzed the difficulties and key points of the technical process in the centralized disposal projects, such as complex muddy properties (variable factors such as conditioning, shape, volume rate, impurities, fermentation, etc.), many supporting systems, gas leakage, and high requirements in process designing. At present, Shincci low-temperature drying technology has more than 400 successful projects, and the applications make Shincci available to deal with many different project problems. The pre-sales department of Shincci formulates project solutions by collecting project data, and build up appropriate processes for various projects, from the sludge storage and transportation system, equipment selection, drying and disposal process to replace the optimal operation plan, in order to achieve the purpose of reduction, stabilization, harmlessness, and resource utilization.
Through the comprehensive analysis of Mr.Tan's project sharing, economic benefit analysis, technical route selection, description of prevention measures, practical program cases, etc., the leaders of Hangzhou Urban and Rural Design Institute highly recognized Shengqi's project experience. The two parties also expressed their views in light of the current hot spots and policies. The leaders of all parties also hope that the two parties can reach long-term cooperation in the future. The leaders of Hangzhou Urban and Rural Design Institute also praised Shincci as a practical enterprise and greatly affirmed the Shincci brand value.
2021 will be the most important and very challenging year for Shincci. The entire industrial chain that has been laid out for many years will be implemented this year. Its main business covers environmental protection industry, deep processing of agricultural products, industrial investment and agricultural base operations. Shincci Cooperate with distributors and partners to move forward in multi-industry fields. The leaders of HURDI fully affirmed Shincci's rapid progress and development, fully affirmed Shincci's contribution to the development of the environmental protection industry, and said that Shincci should fully integrate the latest low-temperature drying technology in the market. Promotion, let the market understand Shincci's true capabilities.
In the future, the two sides will also carry out more in-depth cooperation to help the construction of environmental protection.