Shincci Event--Bean Dregs Low-temperature Drying Project in Vitasoy (Wuhan) Company Limited
Upload time:2020-12-10
The winter weather in Wuhan had become more cold and humid, and the temperature was below 10°C for several consecutive days. On 24th Nov., at the site of the bean dregs treatment project, the winding up of installation work is being carried out by shincci technical engineers in an orderly manner according to the designed capacity.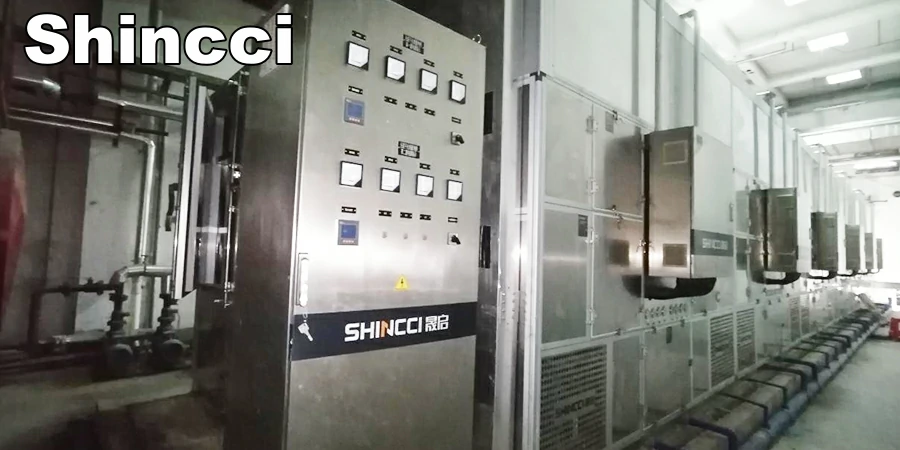 Vitasoy is a well-known beverage brand in Hong Kong. The company was founded in 1940 with a history of over 70 years. As one of the largest soft drink manufacturers in Hong Kong, its products are exported to more than 40 countries and regions. Vitasoy's plant in Wuhan covers an area of approximately 100,000㎡. It is Vitasoy's fourth plant in the mainland after Shenzhen, Shanghai and Foshan, which is the largest plant in the mainland by far.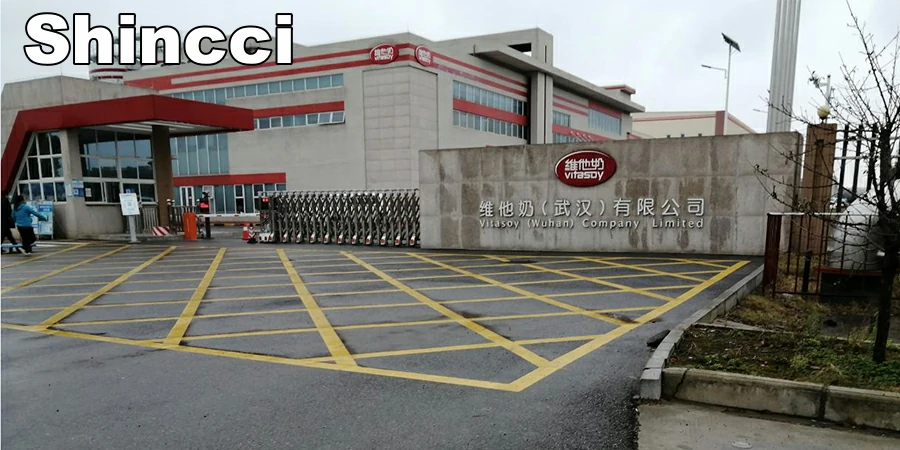 As we all known, the wet soybean dregs is difficult in storage and transportation and easy to corrupt. This is an environmental protection project implemented by Shincci with purpose to realize the reduction and deep processing of soybean dregs and increase the added value of soybean dregs products. A set of low temperature drying equipment of SBDD28800FL model of Guangzhou Shincci Energy Equipment Co., Ltd., is applied in this project, which can remove up to 24 tons water daily, that is to say, 32 tons of wet bean dregs (moisture content of 78±2%) will be shrinked to about 8 tons (moisture content of 13%).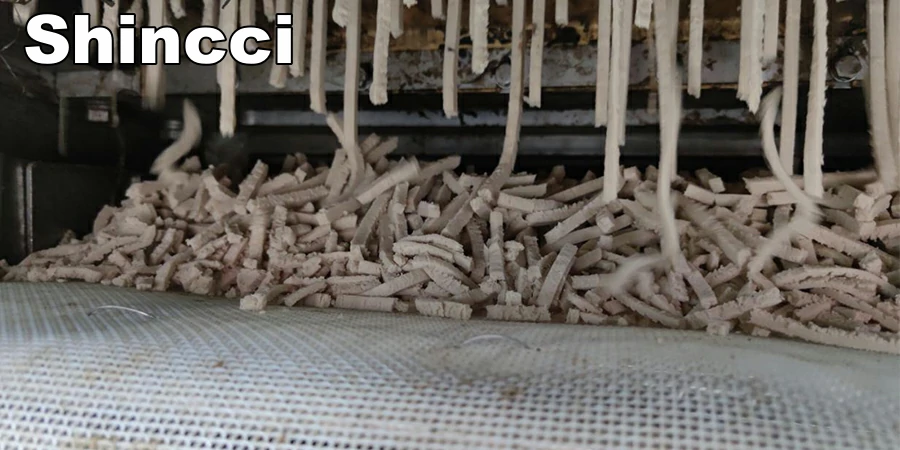 Shincci sludge dryer adopts fully enclosed heat recovery cycle drying mode to overcome the technical bottleneck of large heat loss、high energy consumption、weather and season influences easily, which is happened in traditional open equipment, thereby it can improve the drying efficiency and quality of okara. The dried material has been greatly improved in fineness and appearance. Therefore, Shincci drying technology has been highly recognized by Vitasoy.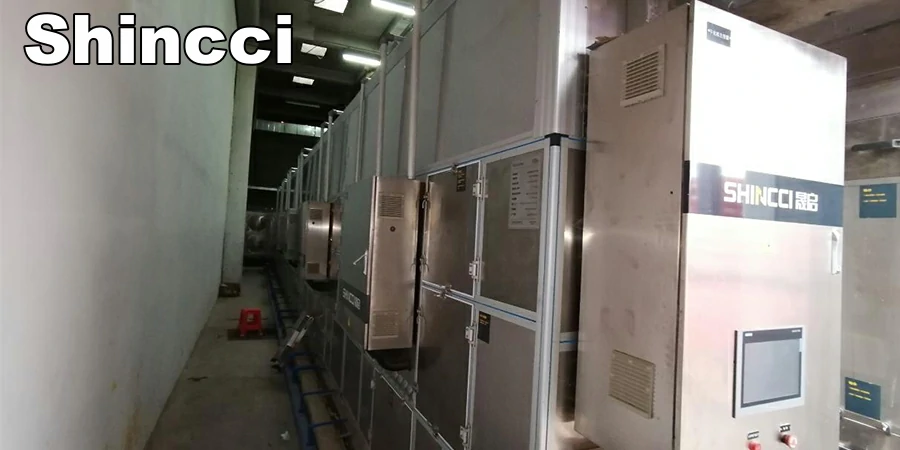 Today, the dryer and the chamber filter press peripheral equipment are all in position, the electrical boxes, control cabinets, and trunking of the drying workshop and other auxiliary equipment Equipment: wet material storage silo, scrapers, conveyor screws, etc. have all been installed to bring out the environmental protection value and economic benefits as soon as possible.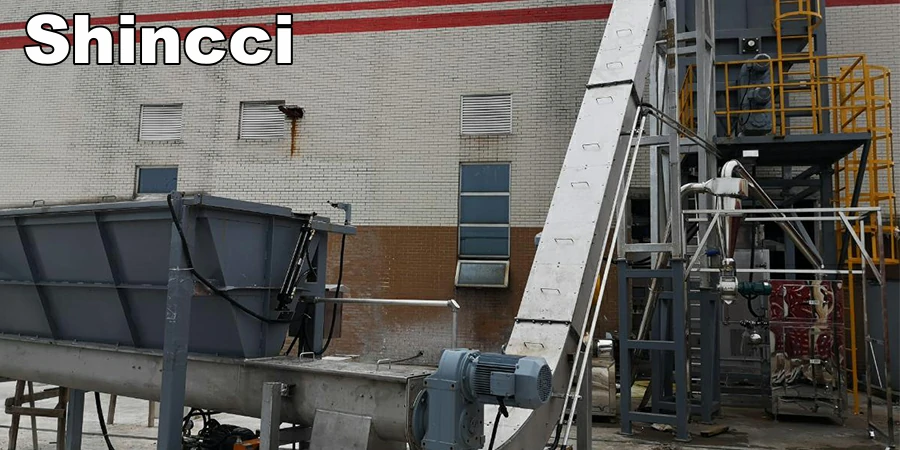 Many waste residues derived from processing such as soybeans, sweet potatoes, cassava, and potatoes have nowhere to be placed. High moisture content and not resistant to high temperatures features make it inconvenient for storage. They are announced waste residues, sewage, and solid residues by government which cause headaches for many processing plants. With the widespread application of mixed dregs feed and the in-depth development of processing technology, starch powder residues such as bean curd residue, sweet potato residue, potato residue and cassava residue have also begun to enter the field of provender industry and breeding plants, which makes their due economic and environmental protection benefits created.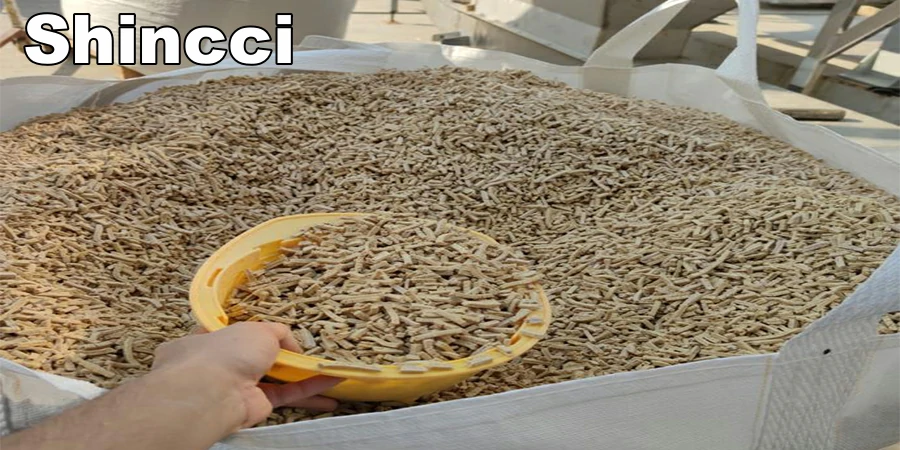 It is reported that this project in Vitasoy has solved the dilemma of layout、loading、 unloading and transportation of wet bean dregs. Dried bean dregs with a moisture content of 13% are very convenient for transportation and storage. After being crushed by a bean dregs grinder, they are packed in bags as pig fodder sold to feed mill or breeding farms, so as to realize the recycling utilization of bean dregs.