Focus on Shincci | Technical Communication in CMIE
Upload time:2020-11-01
On 30th October, 2020, Mr. Tan Jixiang, the head of the marketing department of Guangzhou Shincci Energy Equipment Co., Ltd. (hereinafter referred to as "Shincci"), led the sludge drying technical team of Shincci to visit the East China Branch of the China Machinery International Engineering Design & Research Institute Co., Ltd. (hereinafter referred to as "CMIE") for better environmental protection measures by machines. President Xu of CMIE and Chief Engineer Qiang extended a warm welcome to the team of Shincci's sludge drying team. Shincci has long-term cooperation with CMIE for years, and both parties have gained brand awareness in various regional markets day by day.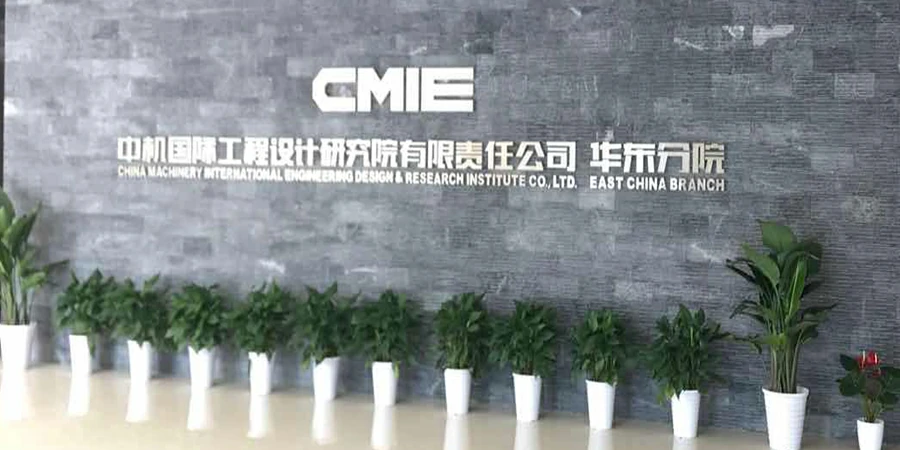 In recent years, with the rapid improvement of China's sewage treatment capacity, the amount of sludge has also increased substantially. As of the end of November 2019, more than 5,500 sewage treatment plants have been built in cities across the country, with a sewage treatment capacity of 204 million cubic meters per day, and an annual production of more than 60 million tons of sludge with a water content of 80% (excluding 5,000 industrial sludges). Faced with such a substantial increase in the amount of sludge, the environmental protection treatment situation is very severe. According to the survey results, 70% of the sludge produced by China's sewage treatment plants has not been properly treated. Secondary pollution caused by random stacking of sludge are happening seriously, which has attracted great attention from the society.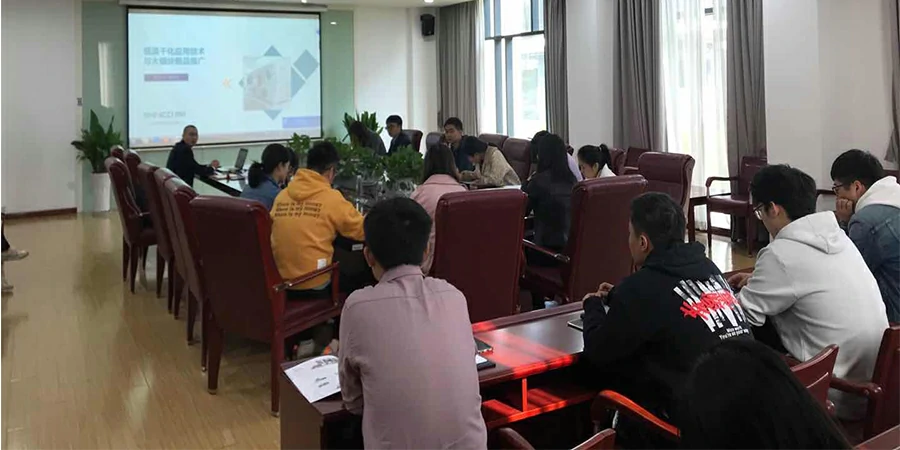 The Jialida Sludge Centralized Disposal Center, located in Datang Industrial Park, Sanshui District, Foshan, Guangdong, is responsible for the treatment of sewage sludge discharged from daily production and life in the surrounding printing and dyeing industrial parks and residential areas. The project adopts the combined technical route of "low temperature drying + incineration process" to achieve the goal of recycling and sustainable development to minimize pollution emissions. The main process units include: sewage treatment in industrial parks, sludge drying reduction to be treated, mixed combustion and utilization of dry mud in thermal power plants, production and heating in industrial parks, and heat source recovery and utilization of dryers, etc., forming a cycle with characteristics of circular economy and reproducible. The promoteable sludge drying and reduction resource utilization industrial chain is a demonstration base for sludge disposal in Foshan City, and was rated as "2018-2019 Excellent Case of Sludge Treatment and Disposal in China" by China Water Web.
Shincci has been working hard in the application of low-temperature evaporative dehumidification technology, and successively launched a variety of sludge reduction products such as low-temperature sludge belt dryers, waste heat dryers, all-in-one machines, and box-type machines. The key system in the whole chain of sludge treatment technology realizes the closed-loop connection of sludge treatment and disposal technology. "The world's first third-generation low-temperature sludge dryer by Shincci in 2020 mainly includes SHS series integrated sludge low-temperature belt dryer, MHR series multi-effect heat recovery integrated sludge low-temperature belt dryer, etc. , adopting multi-effect heat recovery technology, which can reach up to 4.5 dehumidification ratio, and energy saving performance can be increased by 15%. Mr. Tan Jixiang introduced to the participants. At the symposium, Mr. Tan shared Shincci's "new concepts and new technologies", as well as the development and innovation of the company's history, he reported and answered questions about the advantages of low-temperature sludge drying and reduction system.
Shincci's "new concept"--intended to "add energy to the world", aims to make more innovations and energy recycling for environmental protection. While processing the sludge, seek more sludge disposal methods; while saving energy and reducing emissions, turn waste into treasure. Take Shincci's low-temperature sludge drying device as an example, low energy consumption and no pollution, which can be widely used in municipal sludge and industrial sludge (printing and dyeing, papermaking, electroplating, chemical industry, leather, pharmaceuticals, etc.) to reduce the weight of sludge. The 17%DS wet sludge or sewage can be dried into DS70%-90% dried material, which may become a treasure in the next for harmless resource disposal such as gasification, blending, composting, or building materials, so as to realize the reuse of resources and waste to treasure.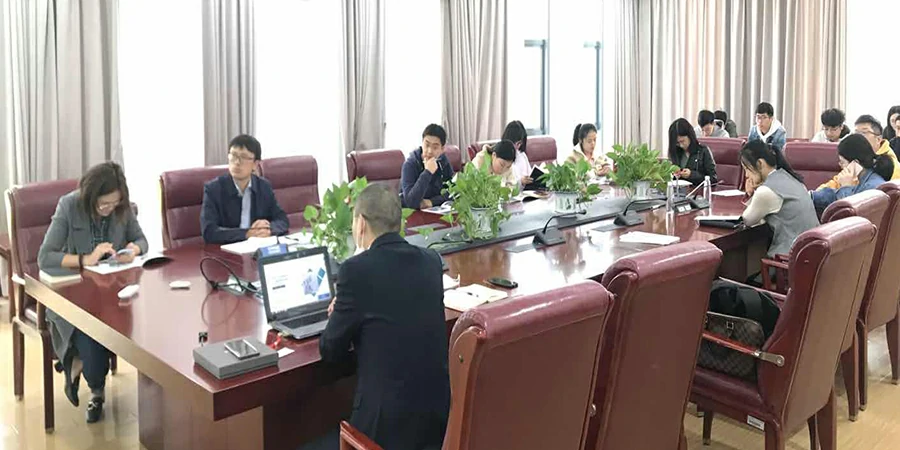 "New technology": Shincci dryer completely solves the technical defects from the drying process of traditional technical routes (high energy consumption, low efficiency, high moisture content, odor emission, high temperature dust, etc.), and achieved closed work without heat loss, no ozone emissions, low temperature safety and no dust. What's more, a new outlook design and updated equipment materials are suitable for the harmless reduction treatment of more special sludge.
The symposium focused on the advantages of Shincci sludge drying technology. Meanwhile, the difficulties and solutions of low-temperature drying applications are discussed between Shincci engineers&leading colleagues from the East China Branch of CMIE, as well as referred to the development trend of more innovative low-temperature drying in the future.
After the meeting, Shincci was professionally recognized by Dean Xu of the East China Branch of CMIE and Chief Engineer Qiang. In the future, the two parties will continue to maintain close cooperation and use their respective resources and technological advantages to jointly create win-win and sustainable development long-term strategic partnership. Shincci will also continue to uphold the concept of "enpower the world" and make new contributions to the career of environmental protection.