Shincci Heat Pump School Guangzhou Station
Upload time:2020-08-17
This training course focuses on learning the working principles of dehumidifying heat pumps and the basic theory of sludge drying, basic knowledge of sewage treatment, municipal sludge and industrial sludge, urban sludge and industrial sludge treatment and disposal technology and industry status and development trends, heat pump sludge New technologies and processes for sludge drying, investment and financing models of heat pump sludge drying projects, and key points of efficient operation, and methods for evaluating the effect of heat pump sludge drying are the main content. The goal is to cultivate enterprises and distributors to independently carry out heat pump sludge drying. To improve the knowledge and ability of project design and operation, so as to carry out project services more effectively. The training course aims to standardize the manufacturing, engineering design and project operation of air source heat pump sludge drying equipment, improve the overall disposal level of scientific sludge utilization, ensure high-quality operation of the project, and expand the market share of heat pump sludge drying.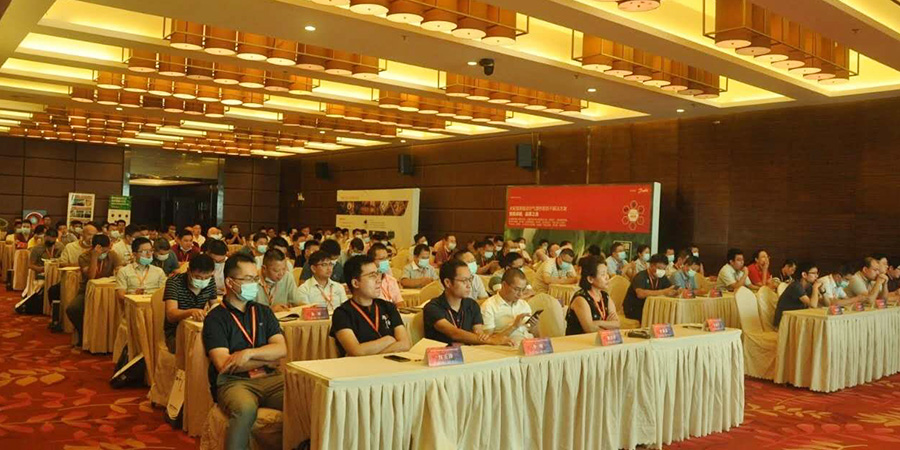 The importance of the development of the air source heat pump heating industry and the characteristics of the three development stages of air source heat pump industrial and agricultural drying. As a subdivision of industrial and agricultural drying, the advantages of harmless disposal solutions for heat pump sludge drying are increasing. Obviously, in the next few years, environmental protection market demand is expected to accelerate the release, and air source heat pumps will usher in a new round of development opportunities. Guangzhou Shincci Energy Equipment Co., Ltd. (hereinafter referred to as Shincci) market leader Tan Jixiang, operation engineer Chen Jianwei, and technical engineer Li Jingsi attended the meeting and delivered speeches.
As a pioneer in the development and application of dehumidification heat pumps, Shengqi has been engaged in industrial and agricultural dehumidification and drying for more than ten years. So far, it has achieved more than 300 sludge projects with an annual output value of 1 billion. It is a leader in the field of sludge drying.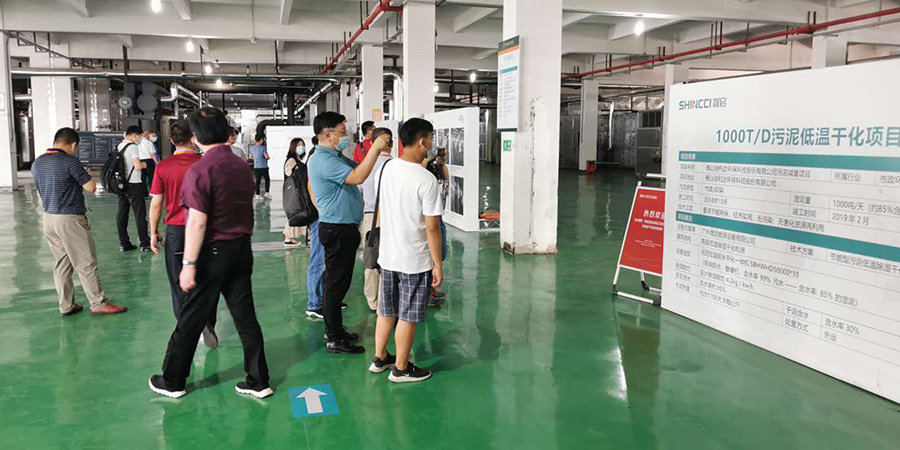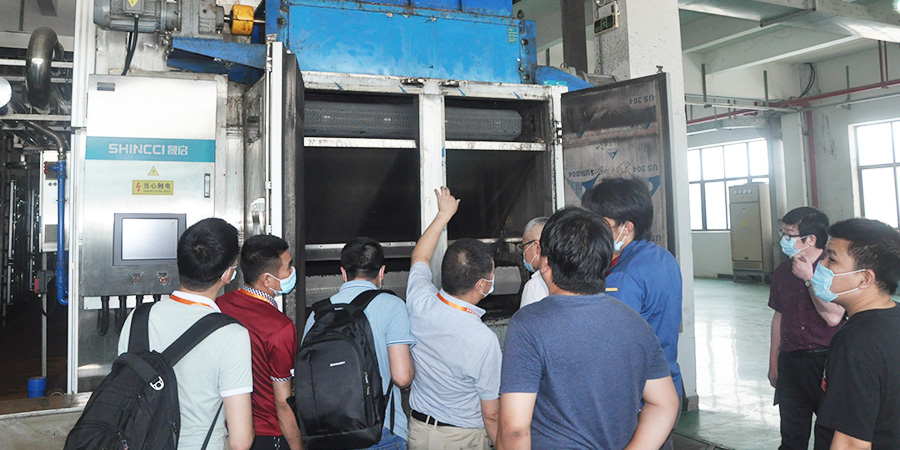 Tan Jixiang, assistant to the chairman of the Water Supply, Drainage and Ecological Environment Branch of the Guangdong Engineering Survey and Design Industry Association, and the market leader of Guangzhou Shengqi Energy Equipment Co., Ltd., brought the participants "Principles and System Advantages of Dehumidification Heat Pump Sludge Drying at Low Temperature" and " "Industrial sludge and municipal sludge treatment and disposal and case sharing" and other practical dry goods, focusing on the advantages of low temperature drying of dehumidification heat pump sludge, comparison of sludge disposal routes, development direction of heat pump sludge drying, product and selection, and evaluation of drying effect In other aspects, they shared the case of Shengqi's sludge project. Starting from actual combat, manufacturers and distributors planning to get involved in sludge drying projects have gained a lot.
Having mastered the technical principles and understanding the selection of professional equipment, companies still lack how to invest and operate if they want to achieve profitability in sludge drying projects. Chen Jianwei, the operation engineer of Shengqi, explained the ``Dehumidification Heat Pump Sludge Low Temperature Drying Project'' from four aspects: project investment and operation overview, BOT/BOO/BOOT and other related models, risk assessment, investment and profit calculation, and equipment daily maintenance and maintenance. "Investment Operation Models and Key Points", in which he interspersed Shengqi's operation cases, allowing everyone to understand the sludge drying project operation and investment system more vividly.
The old saying goes: if you don't hear it, you can hear it, if you hear it, you can see it, if you see it, you can know it, and you can know it if you do it. In order to enable students to intuitively understand the sludge drying project, on the afternoon of August 10. 2020. the training class organized the students to walk into the Shengqi project case site. Foshan Jialida Sludge Disposal Center visited the world's largest sludge low-temperature drying monomer project. The daily processing capacity of sludge reaches 1.000 tons. The overall process route of the disposal center is to achieve the goal of recycling and sustainable treatment and disposal that minimizes pollution emissions, and forms a recycling economy feature that can be replicated and promoted for sludge drying and reduction. Industry chain. The students are thirsty for knowledge.
At present, with the development of my country's economy and society, the output of domestic industrial wastewater and domestic sewage is continuously increasing. According to statistics, the total output of sludge in 2020 will reach 60 million tons. Sludge is the output of sewage treatment, although its output is not high compared to the amount of sewage treatment, accounting for about 0.3% to 0.5% of the treated water. However, the treatment cost can reach 30% to 40% of the total sewage treatment cost, and because the sludge often contains a large amount of heavy metal substances and a variety of pathogenic microorganisms, if it is not treated, it will cause more serious secondary pollution. As the output of domestic sewage sludge continues to grow, the current environmental protection and energy saving and emission reduction policies are becoming more and more stringent. The reasonable and effective disposal of sludge has become a key task that needs to be solved urgently. In the process of sludge resource treatment, sludge drying is a crucial link. Compared with traditional drying methods, heat pump sludge drying systems have obvious advantages. As far as the market is concerned, the sludge disposal market in my country is based on a growth rate of 10%-15%. The market size in 2020 is conservatively estimated to reach between 70 billion and 77 billion yuan.