SHINCCI SHS series sludge belt dryer appeared in Guangzhou International Expo
Upload time:2020-09-19
From September 16th to 18th, 2020. the long-awaited 6th China World Expo will be held in Guangzhou. During the period of the epidemic, the scene in full swing at the exhibition makes people feel a warm current. While feeling the strength of the motherland, one can also feel the great prospects of the environmental protection industry.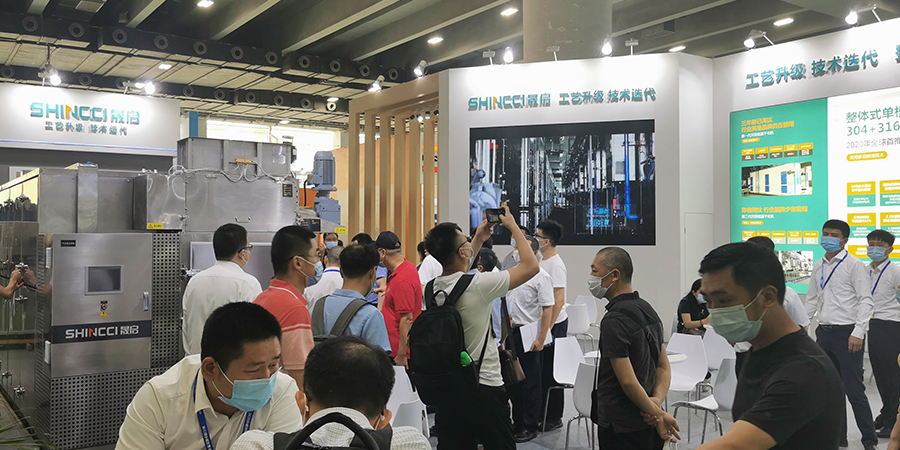 The booth of Guangzhou Shincci Energy Equipment Co., Ltd. in this exhibition covers an area of 150 square meters, with booth number D02 in Hall 11.2. The SHS series sludge belt dryer module unit was unveiled for the first time. It is of great significance to promote the sustainable and healthy development of the sludge drying market.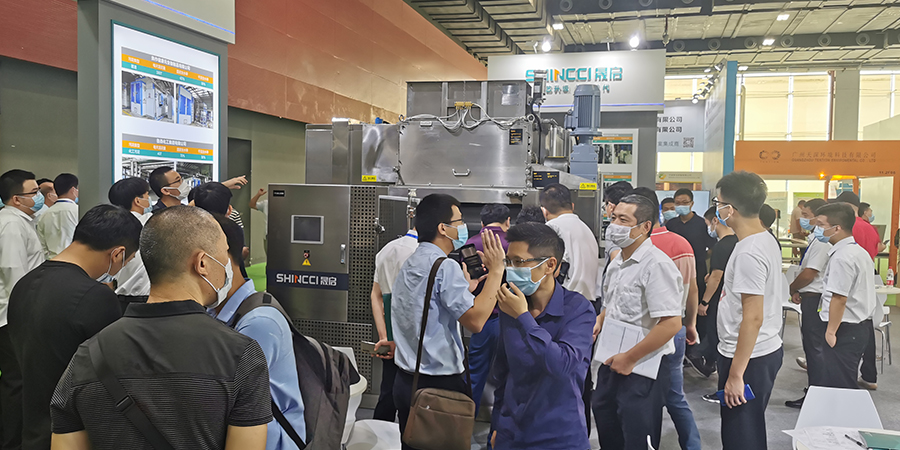 At the same time, the 4th Guangdong Sludge Treatment and Resource Utilization Summit Forum was held in Conference Area C in Hall 11.2 of the China Import and Export Fair Exhibition Hall. More than 180 people from member units of the Guangdong Sludge Industry Association, industry-related sludge treatment units, government departments, and corporate environmental protection departments participated in this forum. Mr. Tan Jixiang from Shincci reported on the application of low-temperature drying technology and the promotion of related products.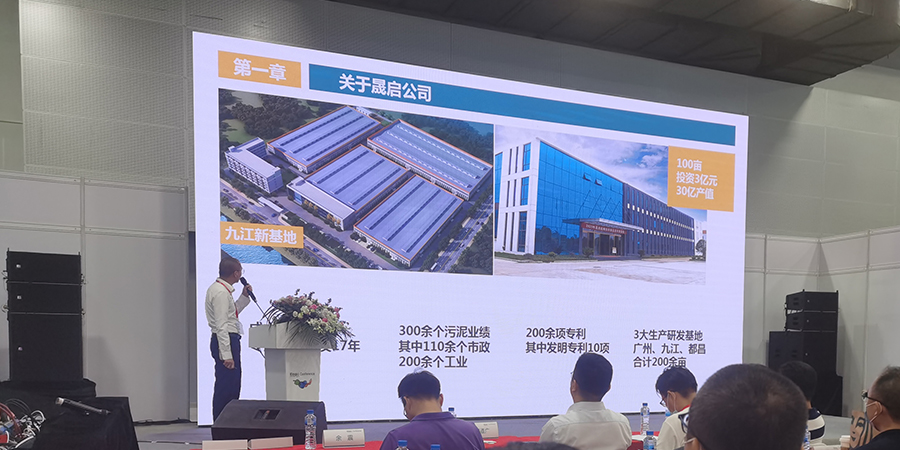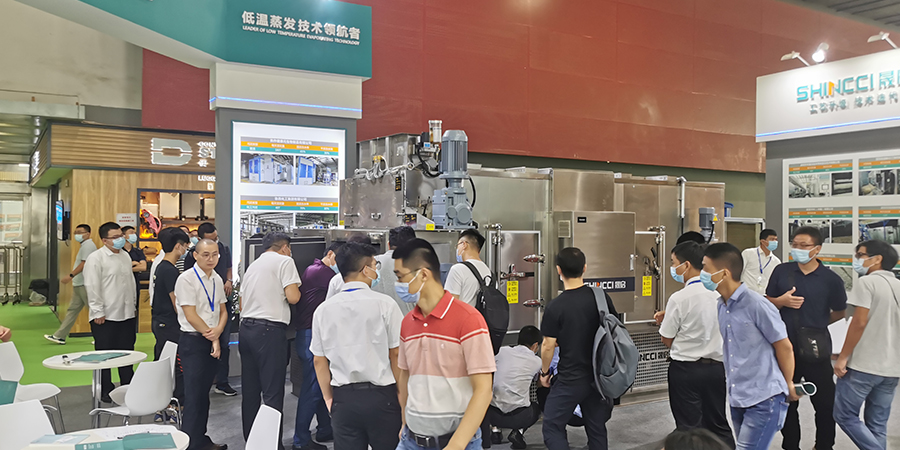 Shincci attaches great importance to the improvement of R&D facilities. It has invested hundreds of millions of yuan to build a number of R&D and production bases with a cumulative area of nearly 100.000 square meters in Guangzhou, Jiujiang and other regions. Among them, Jiujiang put into production 100 acre, the world's largest modern low-temperature drying production base , The total investment is 300 million yuan, and the maximum annual output value can reach 3 billion yuan. Committed to building the world's largest and most automated "dehumidification heat pump and low-temperature evaporation complete equipment production line".

Up to now, Shincci Energy has used its self-developed dehumidification heat pump technology to develop the world's leading low-temperature sludge dryer, swimming pool dehumidification heat pump unit, dehumidification heat pump drying unit and other products, and has won more than 200 national patents. Plate-fin regenerative circulation, double-effect dehumidification heat pump, triple-effect dehumidification heat pump, four-effect dehumidification heat pump, and multi-effect heat recovery patented technologies are the first innovations at home and abroad, breaking through the traditional bottleneck, and more suitable for future dehumidification drying and sludge In the application of low-temperature drying, the products are successfully sold to Taiwan and the United States, Germany, Britain, Italy, Romania, Turkey, Iran, Indonesia, Japan and South Korea and other countries. Hundreds of partners have been established and more than 1.000 successful cases have been established.
In the future, Shincci will continue to innovate, serve attentively, adhere to the lofty mission of "add energy to the world", spread healthy and green positive energy for human society, and strive to become an internationally renowned brand.